The words of our friends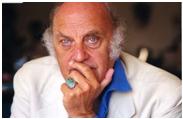 "It was a wonderful journey, a very special and unexpected one. In a festival primarily dedicated to people with disabilities, we watched 30 films on love, talent, courage, dignity, on the marvel of life".
Jean-Marie Drot - President of the Jury
---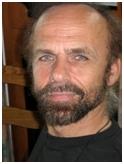 "I've been working in festivals like this one for 30 years as a director, an organizer, a member of the jury. Usually you have like a hundred people, volunteers included, working on the organization. I can't believe how much this small team has accomplished. I've seen several films today, [...] they've been chosen among the best ones in the world. It's a beautiful beginning of the festival, we're still in the first day, this is the opening ceremony, but it's started very well, it couldn't be better. I'm very happy to be here, I'm far away from home, but I feel like home here anyway."
Yves Langlois - Filmmaker
---
"[...] I know that this is the first festival of many festivals here. It's very exciting! And it's great that this is an initiative of the government of Greece. That makes a big difference, because it means that the government is committed; and if you give money to artists to make films and to make festivals, they will grow. It means that the government is prepared to take a risk for cultural change and that will happen here. It's fantastic. Congratulations, Greece!"
"[...] I'm in a privileged position to watch a real good team at work here. I've seen great work. The public face of the festival, which is your volunteers and your staff, is fantastic, and that is the very, very start. If you've got friendly staff the first contact with the festival is positive, you know you are developing an audience. And that's one of my biggest impressions in the festival, from the first moment the staff are welcoming, they engage with people, and they respond to people's requests. The second most important thing: the films. The films of course are the life blood of your festival. I've seen some extraordinarily good films here, a lot of great films from Greece as well. So, I say from THE OTHER FILM FESTIVAL, a big congratulations for a very successful festival."
Rick Randall - Filmmaker and Director of THE OTHER FILM FESTIVAL
---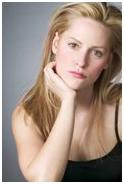 "The people that run the festival, I think, are the real force. They have put together something so phenomenal. For a first year festival to have 350 submissions is quite an accomplishment, and I think they had a tough job narrowing it down to 20 for the competition. But I was most attracted by the level, the top, top level of the way everything has been handled here."
Aimee Mullins - Actress, Paralympic champion
---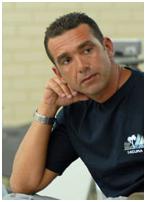 "If you look at it from the bright side it's a legacy, a gift you carry with you always and if you're an optimistic person you transform your disability, you advertise it, you project it and in the end you live well."
Nikos Paterakis - Paralympic athlete, actor
---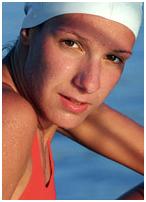 "You get used to this way of life and in the end you can do everything. People are wrong when they confuse disability with inability. Inability lies only in people's perceptions."
Marianna Batsalia - Athlete with disability
---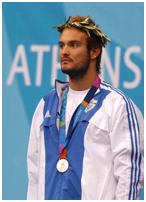 "What disability? I was born with one arm and two legs and that's how my parents, my teachers, my relatives and my friends regarded me and in the long run I'm happy I have one arm. Perhaps if I'd been born without this apparent difficulty I wouldn't have done very much in my life."
Constantinos Fykas - Paralympic champion
---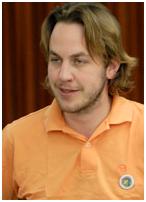 «Last June in very beautiful surroundings I had the opportunity to participate both as a protagonist and as a spectator in the Emotion Pictures festival and through the documentaries I have the feeling that the message got across that we must focus on the whole image and not just on a specific part of it."
Alexandros Taxildaris - Paralympic champion
---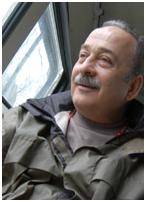 «Art is a means of expression and communication. There is no room in it for limitation, discrimination or exclusion. Its purpose is to cultivate and entertain but also to unite people. We all have the right of access to it, regardless of gender, nationality, physical or sensory ability."
Christos Aggourakis - Paralympic chapion, Secretary General, Hellenic Paralympic Committee
---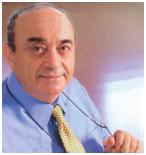 "The Emotion Pictures Festival makes it possible for us to get to know the people who are living this experience and teaching all of us how easy it finally is for us to co-exist when we struggle for common goals and have the same visions of life and art."
Spiros Stavrianopoulos - President, Hellenic Paralympic Committee / President, National Foundation for the Rehabilitation of Disabled People
---
"[...] On my way from London I was expecting this festival to be, because it's the first one, in some school hall, maybe 20 people there. I expected it to be on a much, much smaller scale. And what has amazed me is that this festival is on a huge scale for a first festival, and that is absolutely inspiring, because I'm passionate about disability and films. Best of success. Absolutely fantastic to be here."
Guy Feldman - Producer, filmmaker, author
---
"I believe that this festival is a great initiative and having attended the first day's celebrations, I am certain it will fulfill expectations in the best possible way. The quality and variety of the screening schedule, but most important of all the quality of this get-together, of the people who have come to watch films, is such, that all the effort put to bring this festival to life is justified."
Apostolos Doxiades - Filmmaker, writer